Business
"Game Changer: Tata Communications Finalizes Acquisition of Leading Global CPaaS Platform, Kaleyra!"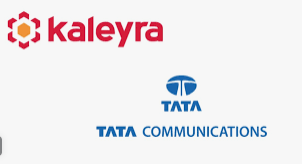 NEW YORK and MUMBAI, India, Oct. 5, 2023 /PRNewswire/ — Tata Communications, a global digital ecosystem enabler, has announced the successful completion of its acquisition of Kaleyra, Inc. (NYSE: KLR).
READ:Expiring Soon: lottery ticket $1 Million Winning Lotto 6/49 Ticket Purchased in Maple Ridge Last September
The agreement for this acquisition was initially entered into on June 28, 2023, when Tata Communications signed a definitive agreement with Kaleyra, Inc. to acquire the company. The completion of the transaction followed the approval of Kaleyra's stockholders, receipt of necessary regulatory approvals, and fulfillment of other customary closing conditions.
Tata Communications
Under the terms of the agreement, Tata Communications Limited has made an aggregate payment of approximately $100 million in cash and has assumed all of Kaleyra's outstanding debt. Consequently, Kaleyra, Inc. and its subsidiaries are now fully owned by Tata Communications Limited.
This strategic acquisition brings together Tata Communications' customer engagement solutions with Kaleyra's strong presence in technology, engineering, and research & development. This combination is expected to drive the growth of global enterprises by offering hyper-personalized and intelligent customer interactions.
A.S. Lakshminarayanan, MD and CEO of Tata Communications, stated, "In today's hyperconnected world, customer success and loyalty are pivotal to enterprise growth across industries and geographies. We at Tata Communications are committed to revolutionize how businesses engage with customers, leveraging a digital fabric to harness data insights for delivering seamless, secure, smart, and impactful customer interactions. We're thrilled to welcome Kaleyra in this journey, as together we pave the way for the future of customer experience."
Mysore Madhusudhan, Executive Vice President, Collaboration and Connected Solutions at Tata Communications, commented, "In this digital age, businesses require multi-channel customer engagement solutions built for intuitive, intelligent, and automated interactions. Together, Tata Communications and Kaleyra form a powerful combination, poised to shape the customer engagement platforms of tomorrow."
Mauro Carobene, Head of Customer Interaction Suite at Tata Communications, added, "Together, Kaleyra and Tata Communications stand on the brink of a new era, powered by the world-class communications capabilities of the Kaleyra.io platform and a determination to drive the future of communications via our intelligent suite of customer interaction solutions. Our joint aspirations are massive, not only in terms of growth, but also in expanding our portfolio to drive value for our customers."
Dr. Avi Katz, Founding Managing Partner of GigCapital Global, who has been Chairman of the Board of Directors of Kaleyra since its inception in November 2019, remarked, "As Chairman, I am delighted to witness this outcome for the Kaleyra team and its stakeholders. This acquisition is a global recognition of Kaleyra's leadership in the CPaaS industry, a testament to the hard work of the entire Kaleyra team over the last four years, and a testament to the excellent relationship with Tata Communications."
Tata Communications Contact Information
About Kaleyra
Kaleyra, Inc. (NYSE: KLR) (NYSE American: KLR WS) is a global group providing mobile communication services to financial institutions, e-commerce players, OTTs, software companies, logistic enablers, healthcare providers, retailers, and other large organizations worldwide. Through its proprietary platform and robust APIs, Kaleyra manages multi-channel integrated communication services, consisting of messaging, rich messaging and instant messaging, video, push notifications, e-mail, voice services, and chatbots.
Kaleyra's technology makes it possible to safely and securely manage billions of messages monthly with over 1600 operator connections in 190+ countries, including all tier-1 US carriers.
About Tata Communications
Tata Communications, part of the Tata Group, (NSE: TATACOMM; BSE: 500483) is a global digital ecosystem enabler powering today's fast-growing digital economy in more than 190 countries and territories. Leading with trust, Tata Communications enables the digital transformation of enterprises worldwide with collaboration and connected solutions, core and next-gen connectivity, cloud hosting and security solutions, and media services. The company serves 300 of the Fortune 500 companies, connecting businesses to 80% of the world's cloud giants. For more information, please visit www.tatacommunications.com.
Kaleyra's Statutory Information
Forward-Looking Statements
This press release contains forward-looking statements within the meaning of U.S. federal securities laws. Such forward-looking statements include, but are not limited to, its omnichannel and other product and global customer developments, its expectations, beliefs, intentions, plans, prospects, or strategies regarding the business plans of Kaleyra, Inc.'s ("Kaleyra") management team. Any statements contained herein that are not statements of historical fact may be deemed to be forward-looking statements. In addition, any statements that refer to projections, forecasts, or other characterizations of future events or circumstances, including any underlying assumptions, are forward-looking statements. The words "anticipate," "believe," "continue," "could," "estimate," "expect," "intends," "may," "might," "plan," "possible," "