USA
Suspect arrested in connection with 2 monkeys, leopard that went missing from Dallas Zoo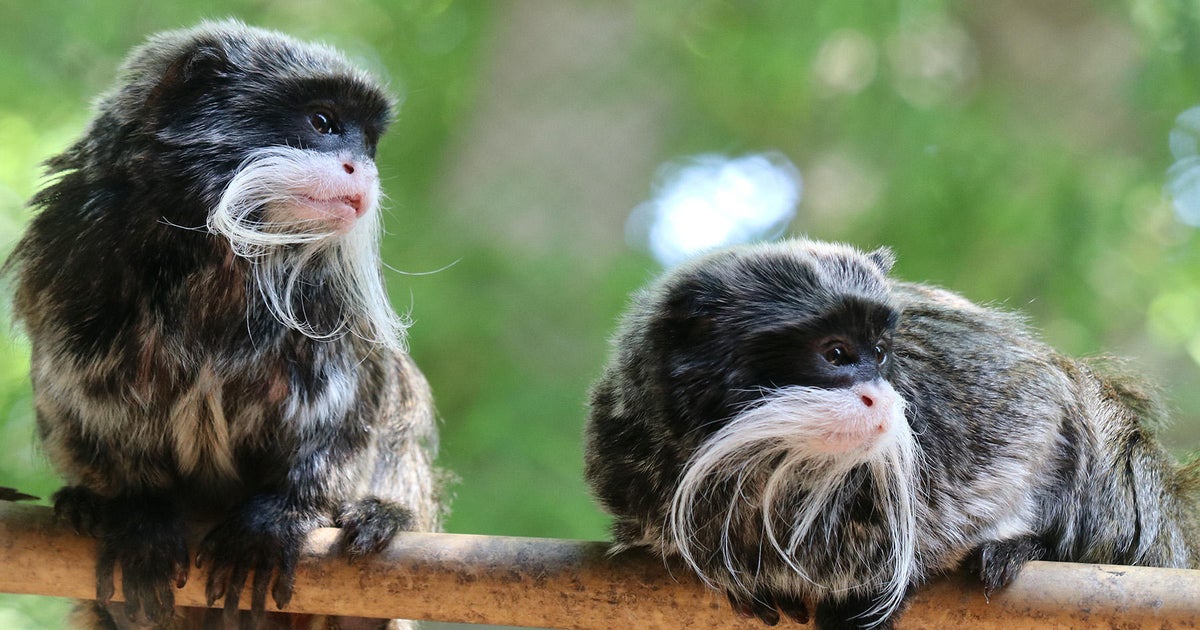 A suspect has been arrested in connection with two emperor tamarin monkeys that went missing last week from the Dallas Zoo, authorities said Friday. The suspect, 24-year-old Davion Irvin, has also been charged in connection with the temporary disappearance of a clouded leopard that was also let out of its zoo enclosure last month. 
Irvin was initially charged with six counts of cruelty to non-livestock animals for the break-in at the tamarin monkey enclosure, Dallas police said in a news release. 
In a news conference Friday afternoon, police said he is also facing two additional counts of burglary of a building for a Jan. 13 break-in at the clouded leopard enclosure, as well as a separate Jan. 13 break-in at a langur monkey enclosure in which none of the langur monkeys escaped. 
Irvin was arrested by police on Thursday. He was identified as a suspect earlier this week after a preliminary investigation.
The tamarin monkeys, named Bella and Finn, went missing on Jan. 30 and were found in a vacant house the next day, the Dallas Police Department said, adding that they were "intentionally taken" in the latest in a series of incidents at the zoo involving missing or dead animals.
Dallas police said they received a tip on Thursday that Irvin was seen near animal exhibits at the Dallas Aquarium. Officers responded and saw Irvin get onto a DART rail – Dallas' public transportation system. They said they later found him and took him in for questioning. 
Irvin has been charged with six counts of cruelty to nonlivestock animals. Further charges are possible as the investigation is ongoing.
The two monkeys were reported missing after their enclosure pen was cut open. Police said "it was clear the habitat had been intentionally compromised."
"Emperor tamarin monkeys would likely stay close to home — the zoo searched near their habitat and across Zoo grounds, and did not locate them," police said in a statement in late January.
Dallas police received a tip that the monkeys may be at an abandoned home in Lancaster, which is part of the Dallas-Forth Worth metro area. With the help of the Lancaster Police Department, the monkeys were located in a closet of an empty home about 10 miles south of the Dallas Zoo. 
Dallas police had released a photo and video of a suspect at the zoo, asking for the public's help identifying him. 
On Jan. 13, a clouded leopard named Nova spent hours on the loose after her enclosure was "intentionally" cut, officials said. The leopard was located near to her original habitat within one day, the zoo said.
Shortly after discovering the cut fencing in the clouded leopard habitat, zoo personnel showed investigators a similar cut found in the enclosure for langur monkeys at the zoo. At the time, all of those monkeys appeared to have remained inside their habitat, unharmed, the police department said.  
Later that month, the Dallas Zoo announced an endangered vulture named Pin had died at the zoo, calling the circumstances "unusual." However, the vulture's death has not been connected to Irvin at this time, police said Friday.
The zoo announced on Wednesday it was offering a $25,000 reward for information leading to the arrest and indictment of the person or persons "responsible for these incidents."
It has also announced they added additional cameras and security patrols after the incident involving the vulture. 
"We will continue to implement and expand our safety and security measures to whatever level necessary to keep our animals and staff safe," the zoo said in January.
Share this news on your Fb,Twitter and Whatsapp