Tech
IKEA just made the ultimate super-cheap Bluetooth speaker for epic showers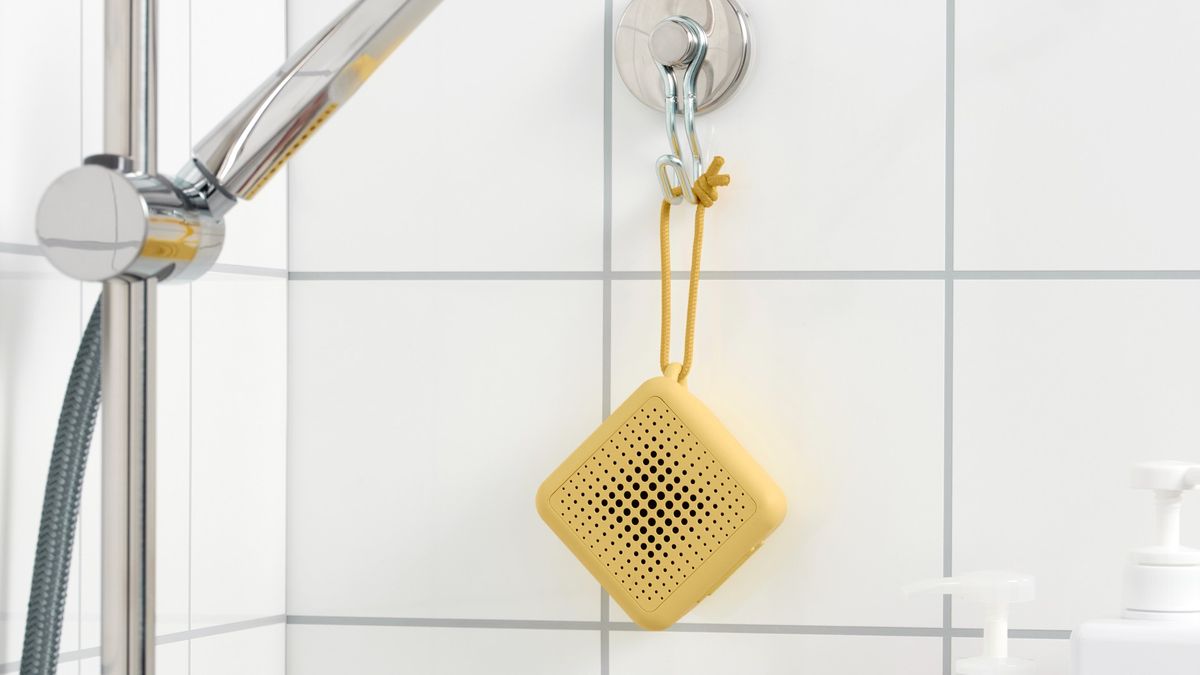 Inexpensive flat-pack furniture and quality hi-fi products may seem strange bedfellows, but IKEA has been wowing us for some time in the audio sector – just check out its record player collab with Swedish House Mafia, its Sonos-certified Symfonisk Table Lamp Speaker (which also comes in a floor-standing version) and its Picture Frame with Wi-Fi Speaker for starters. 
So what now – a music-streaming kettle? A solid-state amplifier-slash-egg-poacher? No. IKEA has added to its entry-level Vappeby lineup with a tiny Bluetooth speaker – and if it looks like a soap on a rope, that's because it was designed primarily for the shower. The best bit? It's priced at just $15 (which will be around £12 or AU$22 when it launches globally in April), and it's available now in the US (opens in new tab). 
The Vappeby portable Bluetooth speaker is silicone-coated to achieve an IP67 water- and dustproof rating – it can actually be submerged in water up to 3 feet / 1m deep and survive for 30 minutes – and measures just three inches square and two inches deep. 
It's available in yellow, red or black (yellow is my personal favorite), and if you buy a second you can create a stereo pair. You could even put another hook in the shower for it… 
Perhaps most surprising is the claimed 80 hours of battery life at 50% volume though. That figure tramples all over its closest competition (arguably the dinky Tribit Stormbox Micro 2, which is excellent for the money but boasts only 12 hours), not to mention the best Bluetooth speakers on the market – yes, including the best waterproof speakers of 2023. 
Analysis: epic battery life in the shower, check. But can it deliver epic sound? There's the rub…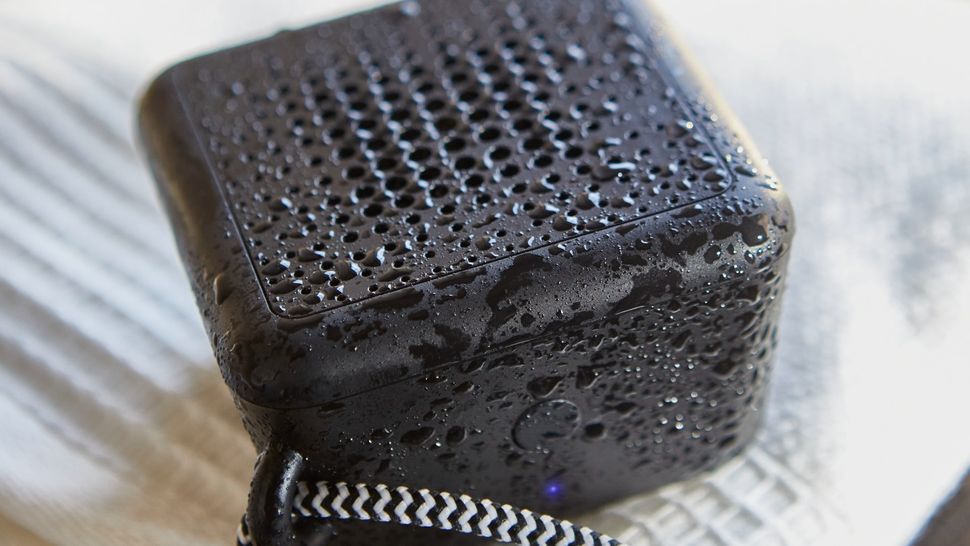 If, like TechRadar's chief sub-editor, your idea of an 'epic shower' would be (and I quote), "standing under an Icelandic waterfall while a live opera company performs Ride of the Valkyries", this speaker likely won't interest you. 
But if by 'epic' we simply mean 'long', (epic hangover, anyone?) this little speaker's 80-hour battery will see you through dozens of such showers before it needs a recharge. And that's not to be sniffed at. 
The IKEA Vappeby portable Bluetooth speaker does not come bundled with a USB-C charger; but come on, we've all got one of those in 2023 haven't we?
As an audio-lover, the rub is always the sound quality. I see no point in purchasing something, however cheap, if I find the sound quality to be actively wearing, bloated, woolly, tinny or annoying. That said, I really want to hear this speaker. I want it to be one of the best Bluetooth speakers on the scene – but I'll have to reserve judgement for now. 
That said, for this money and with this stamina, I predict a stonking great hit… 
Share this news on your Fb,Twitter and Whatsapp