Movie/tv News
Luke Cage Series Canceled by Marvel in Shock Decision, Says Writer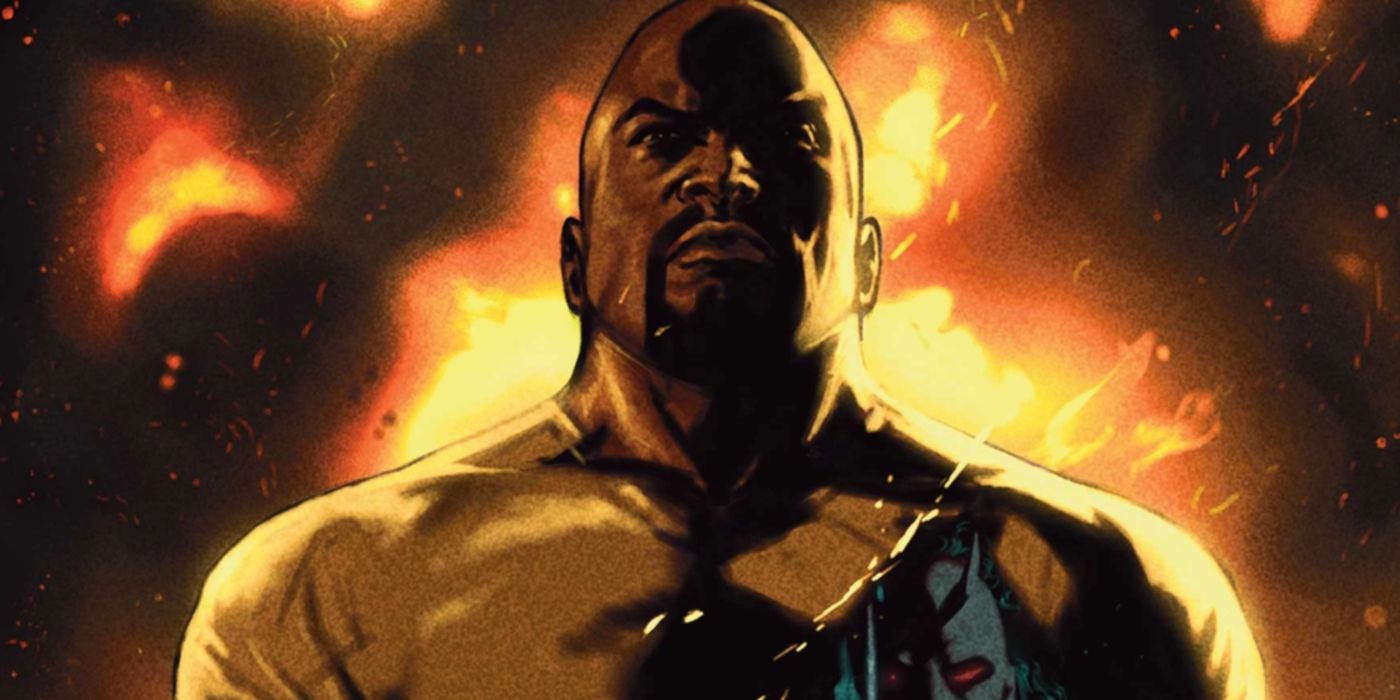 Luke Cage: City of Fire promised a story of police corruption and racial injustice, but now the writer says Marvel has abruptly canceled the series.
The writer of Luke Cage: City of Fire has revealed the book is no longer coming to stands, informing fans that Marvel has abruptly canceled the comic shockingly close to the first issue's publication on December 29. Announced earlier this year, Luke Cage: City of Fire is a miniseries that was to pit the hero of Harlem directly against the corrupt institution led by former-Kingpin, current Mayor of New York Wilson Fisk with a focus on contemporary issues.
Writer Ho Che Anderson teamed up for the series with artists Farid Karami, Ray-Anthony Height and Sean Damien Hill to produce the three-issue story. Luke Cage: City of Fire was set to follow Luke Cage investigating the death of a black man at the hands of a police officer, as Fisk corrals a group of corrupt cops in response to the fallout. Solicitations promised an "ambitious, hard-hitting story," but a sudden announcement from Anderson indicates a stark change in plans.
Related: Daredevil Is Back With The Avengers in Devil's Reign First Look
Taking to his Instagram, Ho Che Anderson posted that he has received word that his story had been canceled, with one issue completely done and the others "deep into production." Marvel has since removed the title from their upcoming release schedule and has not commented further. With no reason given for the removal, the news is truly perplexing. Luke Cage: City of Fire was meant to tie into Marvel's upcoming crossover, Devil's Reign, an event centered around a number of New York-based heroes taking on Mayor Fisk.
With such jarring news, readers, fans and industry figures have tried to understand the reasoning behind the comic being pulled. Former Luke Cage writer David F. Walker speculated on Twitter that if the book was canceled due to low pre-orders, a digital release is eventually likely, but that if Marvel or Disney pulled it because of corporate issues with the subject matter, fans will likely never get to read the series. Of course, with Luke Cage: City of Fire involving a city on edge after the murder of a black man by law enforcement, many fans are speculating that the latter is the case. However, Marvel isn't exactly shy about commenting on real-life issues such as police brutality or racial profiling.
If the cancellation is because of low pre-orders, we'll eventually see a digital release. But if there's another reason like someone at Marvel/Disney had a problem with the book, then it will collect dust for a long time (possibly forever). Either way, it's a bullshit move. https://t.co/CEKJEoSC3E

— David F Walker (@DavidWalker1201) November 24, 2021
Not only have their comics touched on these social ills, but such themes were seen in the MCU recently in The Falcon and Winter Soldier, and the comic's subject matter was clear far, far earlier than this late point in the publication process. It's possible these issues and more combined – low pre-orders could have changed the balance in larger conversations about content, for example, and current issues with paper shortages may have played a part – or that Marvel or Disney has reassessed potential reaction in the wake of The United States of Captain America and DC's Superman: The Son of Kal-El being criticized by mainstream pundits.
Ho Che Anderson describes the first issue of his story as a "thing of absolute beauty" amid his disappointment. Hopefully, the series will one day be seen, but its apparent cancellation continues to raise major questions about Marvel's thinking in its treatment of a story with such contemporary relevance and sensitive subject matter, and discussion about why Luke Cage: City of Fire was withdrawn so unusually close to its publication.
Next: Marvel's New Captain America Comic Criticized for Political Content
Source: Ho Che Anderson, David F. Walker
Deadpool Has a Hilarious Way of Spotting Evil Variants
Share this news on your Fb,Twitter and Whatsapp