Movie/tv News
How Ridley Scott Feels About Joaquin Phoenix's Performance in Joker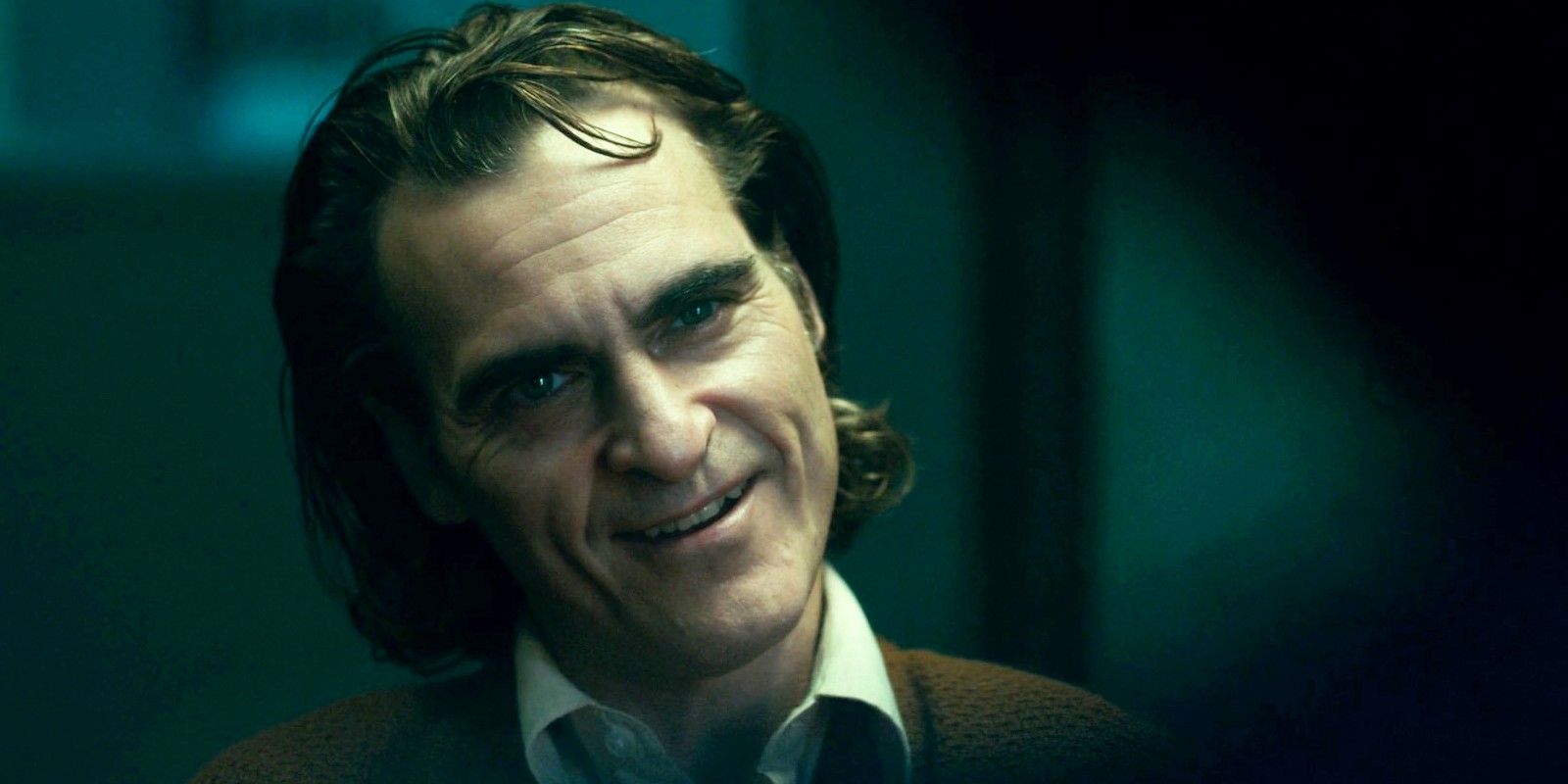 Ridley Scott reveals his thoughts on Joaquin Phoenix's portrayal of the Joker in Todd Phillip's 2019 film, before the pair's next project together.
Director Ridley Scott has shared his thoughts on Joaquin Phoenix's performance in the 2019 film Joker. Upon the film's release, Phoenix served as the latest actor to step into the role of the Joker and did so under the capable direction of Todd Phillips. After it was first envisioned in 2016, Joker was subsequently co-written in 2017 by Phillips and his writing partner Scott Silverts. The movie ultimately served as an origin story for a different Joker to the one played by Heath Ledger in Christopher Nolan's Dark Knight trilogy, or in the DCEU, as he terrorizes Gotham City after miserably failing as a stand-up comedian.
Phoenix recently teamed up with Scott for a new project. As announced in 2020, Phoenix will endeavor to portray Napolean in Scott's upcoming film Kitbag, which begins production in 2022. The film follows Napolean's swift, previously unexplored ascent to French leadership. Kitbag will likely highlight Napolean's crafty war tactics and turbulent relationship with the love of his life, Josephine. Apple Studios picked up the project, and the final cut will stream exclusively on their Apple TV+ platform.
Related: Joaquin Phoenix's Joker Can Come To The DCEU (But Not In The Batman)
In a recent sitdown with Deadline, Scott shared his feelings on Phoenix's performance in Joker. In a nutshell, Scott spoke of Pheonix's work as being "almost Shakespearean," saying that that much of what audiences see from Phoenix on screen is based on the character's authentically "damaged soul." Although Scott shared his belief that Phoenix can practically "do anything," he is particularly excited to monitor his portrayal of Napoleon as he breathes it into existence. See what Scott said regarding Phoenix's portrayal of the Joker below:
"He is elegant enough to contain his rage and say, what older, wiser man can do this instead of me? So, it's almost Shakespearean, and I think, you know, Joaquin can do anything. So, when he then does something like Joker, there are moments in the Joker that I've never seen before. There are reactions in the Joker which are silly. You can't just say they're not evil. They're coming from a damaged soul. And that's what I'm looking for: What will Joaquin's version of Napoleon be? He will be the painter of his own portrait, and I'll be there to monitor it as best I can because that's what I do. I make sure I cast great."
It has been over 20 years since Scott and Phoenix joined forces and presented the world with the historically based and now legendary film, Gladiator. Scott's recent comments portray his deep admiration for Phoenix's entire body of work, with his performance in Joker being just one gem among many. Scott also provides some seemingly subliminal insight into his high level of confidence for Phoenix's ability to portray any given character, stating that he will be there to "monitor" the performance.
It is electrifying to think about Scott and Phoenix teaming up again after so long, especially given that Kitbag appears to be in a very similar genre as Gladiator, in which Phoenix played Commodus. Phoenix's Oscar win for his performance in Joker shows his outright dominance as an actor. With the span of 20 years to hone his craft since Scott's 2000 epic Gladiator, it is seemingly unthinkable that the pair could miss on any level with their new project. However, as production draws nearer, more enticing details are sure to be revealed about Phoenix and Scott's newest collaboration.
Next: Joker: How Joaquin Phoenix Transformed Into Arthur Fleck
Source: Deadline
Spider-Man: No Way Home Trailer Confirmed To Release Tomorrow
About The Author
Share this news on your Fb,Twitter and Whatsapp